Entering any new market could be compared with landing on a new planet. Risks and costs are usually high and success is not guaranteed. Russian restaurateurs probably risk more often than their colleagues, entrepreneurs. They often lose, but it does not stop them from trying. It is probably worth the risk.

The Georgian March
In total, Ginza Project is planning to open two restaurants in Georgia this year. MarketMedia spoke with Irakly Kvergelidze, director general of ORBI Group, which will house the restaurants in their buildings. "The first Ginza restaurant will open at a new facility in Adjara, called Seа Towers, in the capital of Adjara. The three thousand square meters have already been leased."

MarketMedia correspondent visited the Seа Towers building in Batumi, which is the location of the new restaurant. Currently, it is the largest building in the city located on the sea shore. It consists of three towers. The lateral towers have 25 floors, and in the central tower, there are 34 floors. There are 1.4 thousand apartments in the building. Last year, ORBI Group was awarded FIABCI international award for this project. In August, during the peak of the tourist season, there were no vacancies in the Seа Towers.

Ginza projects around the world
Ginza Project confirmed information about entering the Georgian market, but did not provide any details. However, Irakly Kvergelidze was excited to talk about it. According to him, Ginza Project management first purchased apartments in Batumi for themselves, and later decided to open a business there. "Batumi is becoming a tourist attraction at a global level. 20 international hotel brands already operate in the city with a population of 200 thousand, and the flow of tourists is increasing each year by 20%. Hotel infrastructure and auxiliary services, such as trade, food, and entertainment develop fast and, according to the forecast, will continue to grow for the next 15 - 17 years. Even gambling and marijuana are legalized here to attract as many tourists as possible from the countries where it is banned. There are 10 casinos in Batumi, and another 50 licenses were issued to gambling venues to be open within a year. When all these venues become operational, Batumi will become one of the top three major gambling capitals of the world, along with Macao and Monte-Carlo. It is based on the interest of Russian and other investors in real estate and business in Georgia."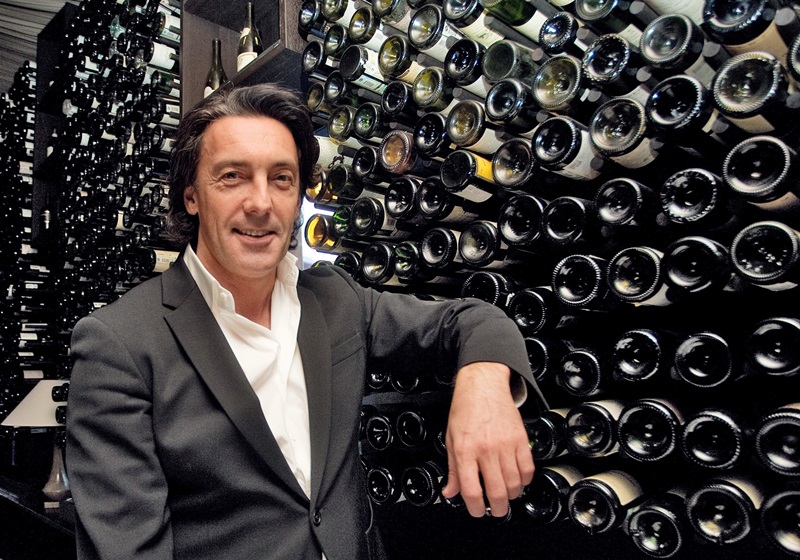 Ginza Project will open its second restaurant in the Batumi Twin Towers apartment skyscraper. Its construction should be completed at the end of 2019.
In total, there will be 6.5 thousand rooms at Twin Towers. It will become number six in the world among apart-hotels. One of two 45-story towers has been completed. Construction of the second tower has begun. There will be a swimming pool and a sports complex between the towers, occupying an area of 120 thousand square meters, making it the largest in the Caucasus region. In addition, a restaurant with an observation deck is located on the roof. Sources close to the developer have told us that it will be a restaurant with Georgian cuisine, but it has not been officially confirmed.
It has not been disclosed how much was invested in the restaurants, but according to estimates it may require several hundreds of millions of rubles.
Come with the shield or on it
It will become the fourth foreign market for Ginza Project after United Kingdom, the United States, and Azerbaijan. This holding, just as many other Russian restaurateurs, has had many wins and losses abroad.
We can recall many examples. Restaurateur Mikhail Zelman achieved the biggest success abroad, after moving from Moscow to London. He has already opened more than 20 Вurger & Lobster restaurants all over the world, and has plans to expand to China and Singapore.
For Saint Petersburg restaurant company, Food Retail Group, expanding business to other countries was not exactly favorable. It would be a gross underestimation of the situation. Their business was on the verge of collapse. Three years ago, a Russian company that operated two chains, Two sticks and Marchellis, opened a restaurant called Urbo in Manhattan, investing 55 million dollars. After only two years, the restaurant closed leaving the owners with huge losses.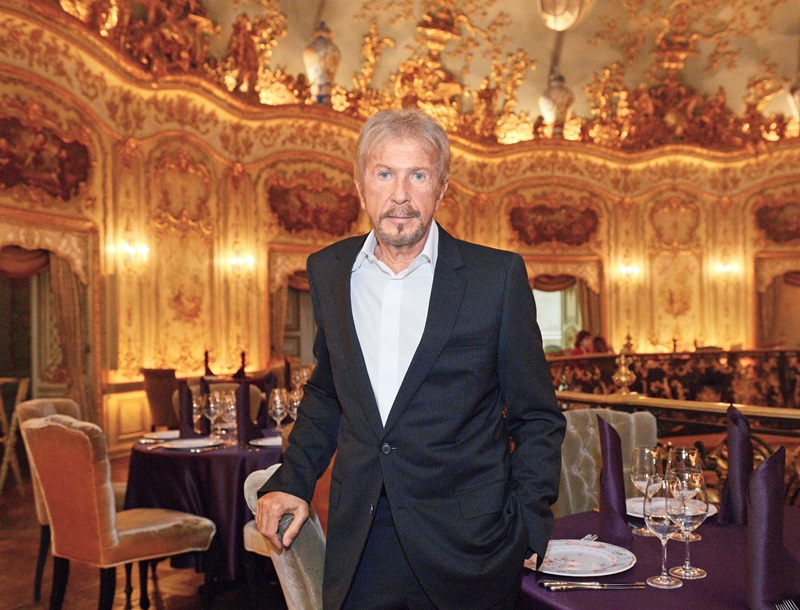 Three years ago, Andrei Dellos, a Russian restaurateur from Moscow, opened Café Pouchkine in Paris, and it has been very successful. However, his businesses in New York (Betony and Manon restaurants) did not do well and were closed.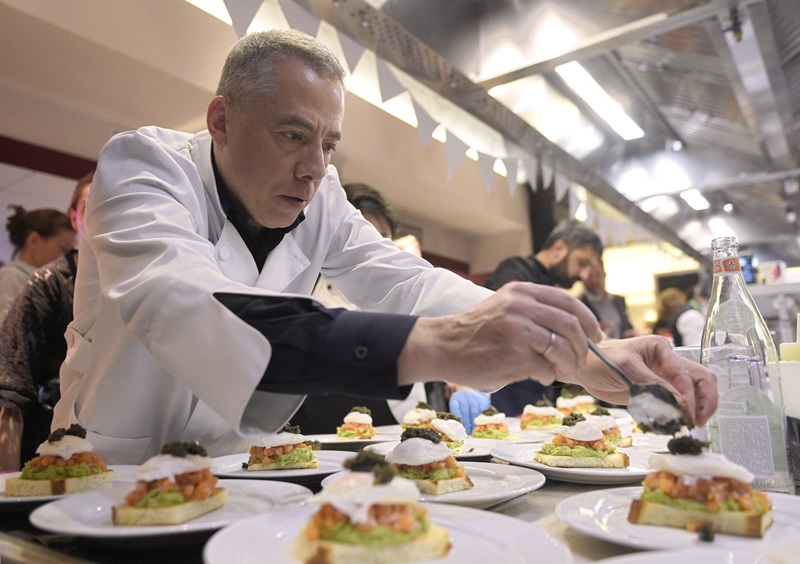 Even for the most renowned Russian restaurateur, Arkady Novikov, business abroad was not all roses. Novikov restaurant in London is very successful, but three other projects in the same city were closed. Novikov in Dubai is also very successful. On the other hand, his New York business did not do well.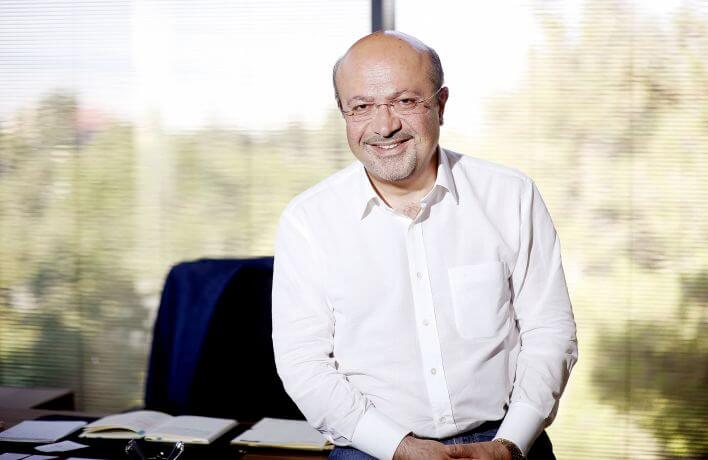 Property developer, Vasily Sopromadze, started in London restaurant business. Since 2008, he owned a popular Criterion restaurant in downtown London. This restaurant occupies one thousand square meters in a historic building that belongs to the British Royal Family. It was opened in 1873, and since then, it has been a place where British politicians gather. It has been repeatedly mentioned by Arthur Conan Doyle in his books. Sopromadze bought leasing rights for the restaurant for the next 109 years for 10 million pounds and invested another 1.5 million pounds in remodeling. As a result, in 2010, after a popular vote conducted by the Best London Restaurants website, Criterion was named the best restaurant in London.
"Nothing seemed alarming, but it turned out that I missed one small caveat in the contract, stating that every five years, rent will be adjusted. To be exact, I did notice it and even wanted to specify the range of the adjustment, but my lawyer told me, "Are you kidding? This is London, not Russia. No one will rip you off." However, it was exactly what happened. My rent was doubled. They saw that we were making good money and decided that they did not have to be modest. It was a matter of principal, and I made a decision to leave this business. There is a good saying: we get your money, you get our experience. I have gained experience and lost 10% of my investment. It could have been worse. So, I am happy that I got away safely. Regardless of the losses, I consider myself a successful Russian businessman with London experience," said Vasily Sopromadze.
As walking in a mine field
A new market does feel like a mine field. One mistake and poof! It is not even possible to cushion a shock, since you don't know where it could blow.
For example, Teremok restaurant chain was active in the United States for some time, but did not withstand open negativity on behalf of a health inspector. The founder of this business, Mikhail Goncharov, said that the inspector in New York latched onto the idea that the company was possibly laundering Russian money at the two restaurants. In addition, in the interview to MarketMedia, Mikhail said that the company did not select a correct strategy for the United States.
Alexei Fursov, the owner of Eurasia restaurant holding, made three foreign ventures to Finland, the Czech Republic, and the United Kingdom. All three were unsuccessful. "There is a fundamental difference between the restaurant business abroad and in our country. In Russia, the main reason for success of a restaurant is the cost of rent. It is not even a factor in other countries. The costliest factor there is payroll. Average rent for a good space in Barcelona is 10 thousand Euros, and salaries and taxes are 70 thousand Euros. This restaurant model is based on an assumption that a restaurant must always be full. It would not work for us since we often have customers at two tables, and the rest of the restaurant is empty. It would not work there. As a result, companies would go bankrupt with all the consequences. I understand it now and do not attempt to work in Europe anymore," said Alexei Fursov, sharing his experience.
Several years ago, Bushe, a series of confectionery shops from Saint Petersburg, had announced a plan to open stores in Finland. "People in other countries have different mentality and taste, different work standards, and laws. The most challenging part of entering a new market is to understand all these peculiarities. If you can figure it out, you've got a chance. In Finland, the locations that we chose for our stores were unexpectedly given to a Finnish company, and we left. Currently, we are considering three or four countries in Western Europe," said Roman Pevzner, Bushe managing director.
Earlier, media reported about opening the first company store in Amsterdam, but the company still provided no comment about it.
Not to become a sacrificial lamb
The Asian market is as rough as Europe and the United States. Aleksander Zatulivetrov, a restaurateur who has been working in the Asian market for several years, says that the secret of success is to be in the loop. "It means that one has to know the local culture, laws, the way to go around the laws, preferences and tastes of the people, and particular characteristics of the food products. Only personal presence can lead to the success of the business, but there are no guarantees. The main risk is to lose everything because of mistakes. If you are not familiar with local nuances, you are doomed to be a sacrificial lamb whose head will be cut off as an example for others. One more common mistake is excessive trust for local partners. Our goals and tasks are different. Once they secure you as an investor, they have already made a profit. Whether you will ever receive any profit is a different story," explains Aleksander.
Aleksander Zatulivetrov had many setbacks in his Asian business. Nothing went smoothly. In the beginning, he and his brother Leonid opened Chivit-Chivat, a steakhouse in Thailand. "Lefleur, one of our old friends from Switzerland, invited us to be partners in this project. The idea seemed attractive to us. Why not? We would fly to Bangkok four times a year, telling everyone that it was business," remembers Aleksander Zatulivetrov.
According to him, the brothers did not think that this project was a business opportunity. However, little by little, it got rolling. A non-national cuisine based on meat became popular among expats and wealthy Thai people. In 2011, the flood practically washed away the restaurant. However, the brothers had already felt the stroke of luck, gathered all that was left, and moved to Chiang Mai, the Thai Saint Petersburg.
"There are no ocean or beach tourists, no noisy parties that are looking for cheap and tacky entertainment. We rented a nice place in the old town and began to revive Chivit-Chivat. It was working well for two years until our partner, Lefleur, unexpectedly married a Thai prostitute and became a moving ATM. That is how locals describe wealthy Europeans. He started supporting her entire family at the expense of our business. When we noticed it, we said a warm goodbye to our friend and left our joint venture in a hurry. Even today, I close my eyes and see Lefleur, seeing us off, looking doomed," remembers Aleksander Zatulivetrov.
Nowadays, the brothers manage two hotels in Cambodia. Obviously, there are restaurants at the hotels. This business is almost three years old, and everyone is happy. There are plans to continue business development abroad. "We are like pilgrims looking for interesting places. Currently, we are looking at the mysterious country called East Timor. People say that business is just starting to develop there, and in 5 - 10 years this country will become a real Mecca for Western tourists. Why shouldn't we try?" concluded the restaurateur.
When in Rome do as the Romans
Ginza Project implemented many restaurant projects. The majority of them are in the United States. "It is easier to work in America. Very strong competition, very rough, even in comparison to Moscow. Great losses, big pay-roll fund, but lower rent. Surprisingly, more bureaucracy, but as soon as you have obtained all necessary permits, you can relax and start working," said Ginza Project founder, Vadim Lapin in an interview to Sobaka.ru.
Since 2009, the company has launched six projects in the United States, including Los Angeles, Washington, D.C., and Miami. Currently, they have only one restaurant: Mari Vanna in New York.
Many colleagues and restaurateurs believe that entering the Georgian market is a questionable decision. "I have doubts about the success of this enterprise. I went to Georgia a month ago and personally saw that it is possible to have a hearty meal at a restaurant for ten dollars. I am not sure how Ginza could surprise and attract customers in this market," said Alexei Fursov, president of Eurasia holding.