Marek, is it true that the largest clothing manufacturer in Poland was started as business in a garage?
- You could say that. It was a long time ago in 1989. Back then, everyone in Poland believed that if it were government-owned, it was bad and had no future. For that reason, no one wanted to work for government organizations. Nowadays, the situation is, of course, different. At that time, the only alternative was to create something of your own. So, my friend, Jerzy Lubianiec, and I went to Turkey to purchase clothes. It was mundane; during our first trip we brought back several large bags of sweaters, sold them, and made good money. After that, we went again and, at some point, began purchasing clothes by the container. But in essence it is true: it all started as business in a garage.




What is the current structure of the company's shareholders? And what is Jerzy Lubianiec currently doing?- Jerzy is still my partner and a co-owner of LPP (the acronym stands for Lubianiec, Piechocki, and Partners). I own 27% of shares, and he too owns 27%. The rest are listed stock. Since 2003, Jerzy is not involved in operation and management of the company. He does not want to be involved. His current role is the president of the company's Supervisory Board.
How much are you personally involved in the day-to-day operation of the company such as creation of collections, planning, and marketing?
- I do not offer my ideas when it comes to collections. My goal is to build a team and establish business processes that would allow people to be creative. Management at LPP is based on the idea of delegating the maximum authority and responsibility to regular employees. The same approach is applied to the decision making process. People work in small teams of up to six employees. It is very efficient.

How many employees work for the company? Are there many foreigners, including from the FSU countries?- We have a large business and 25 thousand employees. In the headquarters, in Gdansk, we have two thousand employees. The creative team has 700, including 250 designers. We have not had any layoffs in recent years. Yes, we do have many foreigners. Our professional community includes staff from 20 different countries including Brazil, Japan, Russia, and Great Britain.
Why are you manufacturing clothing in oriental countries? Is it because of the price?
- We manufacture it all over the world. But it does not make any difference for the customers. Our customers care about the design and fashion trends. Even quality is secondary. There are some high quality brands, such as Marks & Spencer, but they are not trendy, not edgy enough and, for that reason, not successful. Therefore, it is important to maintain a balance between quality of the product and its relevance.
I saw your distribution facility in Gdansk. Very impressive! How much was invested in it? Do you plan any new construction?
- I am glad you liked it! Currently, square footage of our distribution center is 66 thousand sq. meters. Within one year, we plan to add another 20 thousand sq. meters by investing 40 million Euros. In addition, we plan to build an analogous center of 100 thousand sq. meters about 200 km from Gdansk, which would cost 100 million Euros. For construction projects of this type, the building itself is not as important as equipment. Construction takes 2 to 3 years. A building is finished in a year, and the remaining time is needed to install and test the equipment.

It seems you have major business development plans since you are investing so much in the distribution centers.
- According to our plan, the company will grow by 18% each year. This means that our business will double in four years. We have to start preparing for it now.

Two out of five of LPP's brands were acquired. Why did you purchase them? Are you interested in acquiring competitors' companies in the future?
- Yes, we purchased House and Mohito brands from our competitors in 2008. We were considering purchasing Mohito for awhile because this brand had only ten stores at the time. Eventually, we closed the deal. Our current task is to work on quality of our brands and adjust them to the needs of our clients. For that reason, we will not be purchasing anything new in the near future.
You mentioned that, in 2014, your company experienced problems. As far as I know, you were close to leaving the market. What was the reason for the crisis, and how were you able to recover?
- Yes, 2014 and 2015 were difficult years for us. The reason for the crisis was an increase of the production cycle. We were distant from the needs of our customers and did not properly respond to the changing environment. We realized it in time and, as of 2016, have significantly altered our business policies. In the past, we had a hierarchical management structure, and our director made decisions about collections. Currently, it is also the responsibility of regular employees. We have reinforced the design department. We invited a new creative director from Japan's Reserved brand. He has been working with European luxury brands for 20 years, so he is familiar with the fashion market and is respected. We are very happy. The crisis has passed.

Since 2001, LPP's shares are sold on the Warsaw Stock Exchange. Have you considered selling new shares?
- SPO is needed to attract new capital. We are not in need of money. We created a safety cushion of 100 million Euros and are feeling confident. Personally, I am not planning to sell my shares.
What are your thoughts about the current situation on the retail market? Some people call it the new reality, others call it stagnation…
- So far, we do not see any crisis symptoms, and we feel confident. We are doing well in Southern Europe, Romania, and Russia. Regardless, we are preparing for crisis. The last time it hit Europe was in 2008. Since economy is cyclical, we understand that the next time a crisis of that scale may occur is in 3 or 4 years. We are getting ready and saving money, but we still hope that nothing bad will happen.

In the last couple of years, there were many bankruptcies on the retail market among major brands. What is the reason?
- Yes, many companies either went bankrupt or experienced difficulties. They just cannot catch up with the new trends. This is the main reason. But it does not include us.

What was the volume of LPP's sales in 2017, and what is the forecast for 2018?
- Last year, revenue of our company reached 1.66 billion Euros in comparison with 1.38 billion in 2016. According to the forecast, it will be 2 billion Euros this year. The number of our stores will become 1.8 thousand (in comparison with 1. 7 thousand last year). The total area of our stores will reach 1.1 million sq. meters, which is 100 thousand sq. meters more than last year.

I was told that you like to visit your stores unexpectedly. Is this true?
- Yes. I often do "surprise" visits. It allows me to see how things are really going at the stores and keep everyone on their toes. It is the nature of our business.

Could the retail market go back to pre-crisis growth rates?
- The crisis of 2008 has demonstrated that nothing ever goes back to the previous levels. Life goes on, and many processes are improving. Such is the rule of evolution, and it is the same in business. We have to take this factor into account and not wait for miracles, especially because the Russian retail market has big potential, and I believe in it.
Currently, 20% of your business is located in Russia. What kind of problems have you encountered there?
- We have never had problems in Russia related to either corruption or racket. We avoided everything that is usually used to scare the foreigners. We never paid anyone anything more than we had to pay. In general, we have not encountered negativity. Yes, taxes are high in Russia. That is probably the biggest obstacle. However, it applies to everyone and not only to us.

How is your current business in Russia?
- We have 327 stores in Russia. At the new stores that we open, we follow a new format called open to public. In essence, the area of our flagship Reserved stores will be 2.5 - 4 thousand sq. meters. It is twice as much as before. Large stores will allow us to present our collection better and provide even greater comfort to our customers. Even the first examples show that the new concept leads to a significant growth in sales. We saw it at the Belaya Dacha in Moscow, at the Galeria in Saint Petersburg, and at the recently opened store in Irkutsk.

What is the difference between a Russian consumer and a European consumer?
- Russia is a very large country, and there are many different types of consumers here. We have stores east of the Ural Mountains and a certain type of consumption model. At the same time, in Moscow and Saint Petersburg, there are consumers with European standards. Sometimes these standards are even higher than in Warsaw.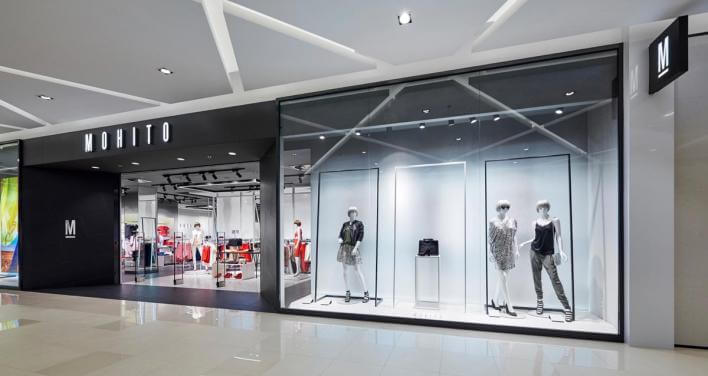 Has the average spending bill changed at your stores in Russia in the last couple of years?
- It has not changed. Of course, our customers have a certain spending ability, and we have to adjust to that depending on inflation and changes in income levels of the population. However, we never make sudden moves to increase the spending bill. Such is our strategy.
Does your company place orders with Russian garment factories? Do you plan to build your own garment factories in Russia?
- We do not have our own garment factories. We work based on orders. Therefore, there is a possibility that we may manufacture in Russia. Our buyers have complete freedom here. We never tell them where and how clothing must be manufactured, but we always monitor the production process.
How many stores will you open in Russia by 2020? How much investment is required for that?
- When working on business development, we always review retail sales growth at our stores. That is why area is important, not how many locations you have. It automatically increases the revenue. I cannot say exactly how many new stores will be open in Russia, but, on average, the total area of our stores will increase by 10 - 12%. Globally, the total area of our stores should increase by 120 - 150 thousand sq. meters annually. In my opinion, Russia has great potential for development.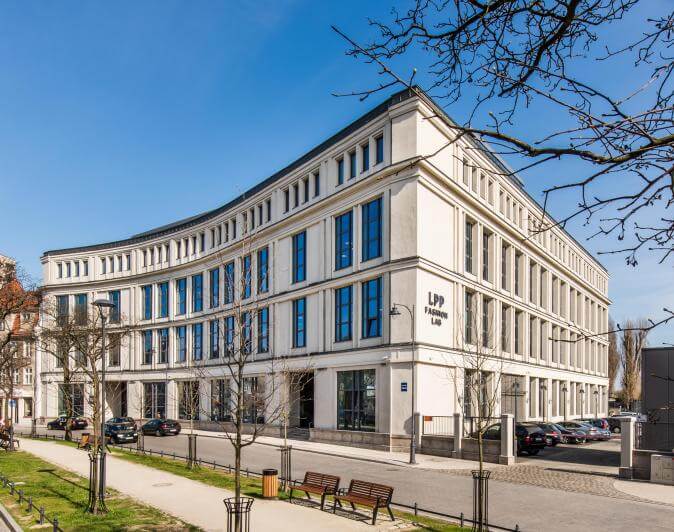 I know that you are opening your first stores in Grozny. Was it difficult to enter this market and what are its special features?
- Yes, we are planning to open a store at the Grozny Mall in the near future. This market is significantly different from the Russian market due to conservative religion. At the same time, it is also very promising. We have clothing collections for Muslim women that we sell in Egypt and Saudi Arabia. We manufacture everything except burqas. These are more covered and more modest styles. A collection of women's lingerie is sold behind a curtain so that men cannot see it. If everything is done right, sales are high. Therefore, we are ready to enter the market in Chechnya.
Please tell us about entering Kazakhstan market this year. What are the differences in consumer behavior in this country from Russia and Europe?
- Kazakhstan is an emerging market and they only begin to understand retail, but they have a big potential. The market is concentrated in big cities and the rest of the country is a large steppe. That is why we go to big cities. Our brands are known there and people are waiting for them. We can bring them fashion at a reasonable price. It is important because income level in Kazakhstan is slightly lower than in Russia.
Currently, young people are leaving Ukraine to find work in other countries, including Poland. Who will be buying your clothing in Ukraine?
- Ukraine is a big country. Everyone cannot leave. Several years ago, we had a similar situation in Poland. Many young people left for Grad Britain and Ireland. However, our growing sales demonstrate that many have stayed.
You often work with young fashion designers. Who are they, the new generation of fashion designers?
- People have obviously changed. The older generation, and I consider myself one of them, does not fully understand younger generation. There is a concern that their lives will be more difficult than ours. It is a normal feeling. Our parents were concerned about us too. I see that the new generation is not afraid of the world and is not in conflict with it, they do not have insecurities. They have their own perception and vision. Last fall, when we were opening our first store on Oxford Street in London, we worked with several well-known agencies. Our young employees did not feel inferior to their more experienced colleagues, and were even better in some areas.
Why did you open your first store in London on Oxford Street and not at a major mall?
- If we compare Central and Western Europe with Eastern Europe, in the East, including Russia, we see dominance of shopping malls. In the West, it is important to have presence on the main shopping streets. For this reason, we opened a store on Oxford Street. We utilized the same approach for our first project in Germany, and opened stores on main business streets.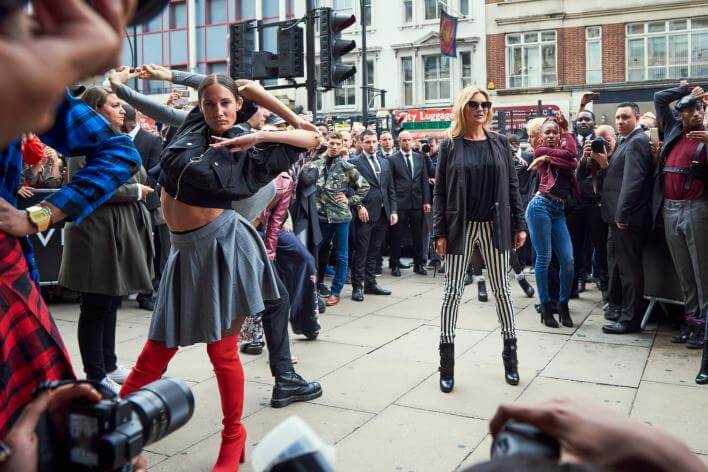 Are your children involved in business?
- I realized early in life that human capital is the most important asset in life, followed by intellectual capital, and financial capital comes after that. For this reason, I actively invested in human and intellectual aspects all my life. Financial capital came along. I have four children. One of my sons is currently working for the company. He is the director of Reserved store at Forum, the major shopping mall in Gdansk. Prior to that, he worked for City Bank, but decided not to be a banker and came to LPP. He started from scratch as an assistant buyer. I hope, my other children will join us too. And, hopefully, in the future, they will become interested in stearing the company.
Do you have your own formula of success?
- Well, we are far from success yet. Actually, success comes to those who do what they like.